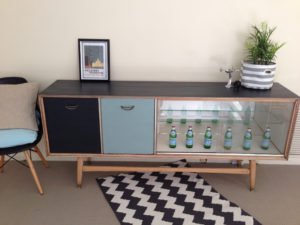 If you are thinking about hosting an estate sale or liquidation, there are a few very important things you should remember:
First, we understand that it's a very daunting endeavor to invite someone in your home to perform an estate sale.  So it's important to us that you feel comfortable with the company you choose.  First and foremost, please understand that we hold your well-being at a higher precedent than all else, and that we consider each contract a partnership meant to enrich all those involved in every way.
That said, here is what you can expect from us:
Social-media marketing — we have a very loyal and fertile fan base to whom we email weekly newsletters.
The complete and hassle-free sorting, tagging and selling of your estate items for top dollar.  We have an audience of eager buyers who follow us from sale to sale. And why not? We provide not only an invaluable service to estate holders, but we also match our customers to your unique items. Every sale is a celebration.
A warning: You should not pay an out-of-pocket fee to hire a company – they should charge a commission or fee AFTER the sale.
We encourage you to interview other companies — you need to feel comfortable with who you work with.  Trust is key.  Referrals can only be EARNED.
What separates Bees Knees Estate Sales  from other companies? 
Cheryl and Hollis have this industry IN THEIR BLOOD.   They find immense joy in hosting estate sales and in helping people make a successful transition through an important mile stone in their lives.  They also understand that marketing is essential to a great sale.  With Hollis' expertise in social media, and their booming presence on internet networking sites, your sale will get the most attention to the most affluent citizens in your area.
How much stuff do I need to sell in order to host an estate sale?
All sales are different. Some are ritzy, some are quaint. You don't need a mansion full of heirlooms to attract interested customers.  Aside from the obvious things like furniture, electronics and household goods, you'd be surprised at what will attract a fervent crowd to your sale. Take tools, for example, or lawn-care equipment, or seasonal decorations — Christmas or Halloween are HUGE — or vintage clothing and even baby supplies. Let us assess your inventory. If we don't see a viable sale in your future, we'll let you know and suggest a different path for you.
Why hire an estate-sale company (instead of doing it yourself)?

In short, because it's hassle-free — AND you'll sell more stuff more quickly and make more money. Just give us the keys, walk away and come back to money. You can trust us. Let us do the work. We know how to price and research items effortlessly. We have a vast pool of buyers and dealers in our network, and our advertising and marketing promises a great crowd.  Why not take the stress off yourself and transform a dreaded endeavor into a hassle-free experience? You'll see that the sanity you saved is worth a hundred times the cost of our commission.
Should we clean up the house or dispose of items prior to bringing in an estate sale company?
We ask that any medications (including vitamins) be disposed of properly (i.e. taking to a pharmacy).  Discard any papers, trash, etc.  Personal papers and information must be gone.    Whatever is left post sale — you can choose a direction of donation.
What items sell well at an Estate sale? Do we need to have lots of antiques?
Antiques and collections are fabulous, while on the other hand, many of our most successful sales have been in homes where there was not a single antique or collectible. What makes a great sale is good, clean furniture, lots of small items, decor pieces, linens, art, yard maintenance equipment, tools and approaching-holiday items, among many other things.  Here is a short list of items that are selling really well at our estate sales right now:
Tools of any type
Lawn mowers, leaf blowers, yard equipment etc
Patio Furniture & Grills
Vintage items
Costume jewelry
Gold, silver & coins
Hunting equipment
WW2 memorabilia
Nice home décor items
Furniture (if in good , clean condition)
And don't worry if you do have antiques or collectibles, we always have that market for those items as well!
Are there any items that traditionally don't do well at a sale?
Right now there are a few items that see at almost every other sale that typically are still remaining after the sale:
Pianos & Organs – unless it is a Steinway or baby grand , pianos and organs can be very hard to find a new home for.  Sometimes they sell , sometimes they don't.
Older Furniture- if furniture is outdated (and not considered antique or vintage) it can sometimes be hard to sell. If it is stained, ripped or has pet or smoke odors it can also be hard to sell.
Older electronics – cabinet TV's and stereos, some are considered collectible and vintage, others are just considered outdated.
Encyclopedia sets
Wall unit style desk – we price them to sell.
Regardless, if you have any of these items in your estate we ask that you leave them in place until we have had the opportunity to assess them.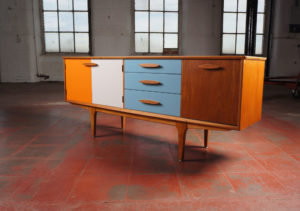 What if you find personal items (money, paperwork, photographs etc) while preparing the house for the sale?
Actually this is quite common. Even in cases where the family has thoroughly gone through the house, by the time we clean out every drawer, closet cabinet etc it is inevitable that we will find something. No worries though, we box all of these items up for you and either make arrangements for you to pick them up or ship them to you if you are out of area.
How long does the estate sale last?
The average estate sale is a 2–3 day event.  Usually a Thursday / Friday / Saturday sale.   We will extend into Sunday if need be.   Prior to the sale we need a few days to prepare the house, price all the items, market the sale, etc.
Is Bees Knees Estate Sales licensed and Insured?
Yes. We are both licensed and Insured.
How successful is the average estate sale?
99% of the time we are able to sell 85- 90 percent of the estates salable items.
An estate sale is a liquidation — it's not a storefront where things might sit for a year or two before selling.  The same principle applies to items that are sent to consignment shops —  which you may think will sell at a higher price — not necessarily — it may or may not — and it may take a year or so before it does.  Some estate sale companies 'over price' to begin with and turn people away with such tactics. Bee's Knees adjusts prices daily so that you are not left with half (or possibly more) of what you began with.
Keep in mind, that an item is only worth what someone else is willing to pay.
Do you clean the house after the sale?
No. Our job is to liquidate the house of its assets and provide you with as close to an empty house as possible.  We are not a cleaning service.  We will be happy to refer several to you.  Anything left over after the sale is your choice on donations or other options.
When is the best time to hold an estate sale?
Estate sales are YEAR ROUND. Time or weather is NOT a factor (Unless it's snowing — and well — we are in the SOUTH remember — we don't do snow. If snow occurs, I'll invite you over for cocktails – how's that! )
How is Bee's Knees Estate Sales paid (i.e. What is Your Fee?):
We are paid on commission only. It is in our best interest to insure you have a successful sale!   At the end of the sale our commission is deducted from the proceeds of the sale. No upfront fees.  We work hard and know that referrals can only be earned.
Contact us today for your free consultation.